INTRODUCTION
Welcome to Solar One
Solar One is a 501(c)(3) not-for-profit organization whose mission is to design and deliver innovative education, training, and technical assistance that fosters sustainability and resiliency in diverse urban environments.
Introduction
Solar One fosters sustainable practices and environmental equity across New York City through innovative programs in K-12 environmental education, green workforce training, solar installation technical assistance, and eco-park stewardship. By catalyzing new ways of living and working that respond to a world affected by climate change, Solar One is transforming the way people think about energy, the urban environment, and resilience. Solar One strives to bring those most affected by environmental injustice to the forefront of developing and benefitting from the clean energy economy.
Green Design Lab
Solar One is recognized as a leader in environmental STEM education in NYC. For over 13 years, Solar One's K-12 education program has reached nearly 40,000 students, in all five boroughs of NYC and Newark, NJ. Learn more about our programs for teachers, students and career-readiness learning tracks.
Green Workforce
Solar One provides a skills development curriculum in basic construction, electrical, solar panel installation, and maintenance of high efficiency heating and cooling systems. Learn more about how we are accelerating access to clean energy jobs and the green economy.
Here Comes Solar
Through solar expertise, a successful technical assistance model, and strong partnerships, Solar One is making the benefits of solar energy systems accessible in NYC's historically underserved communities. Learn more about the impact of the program and how you can participate.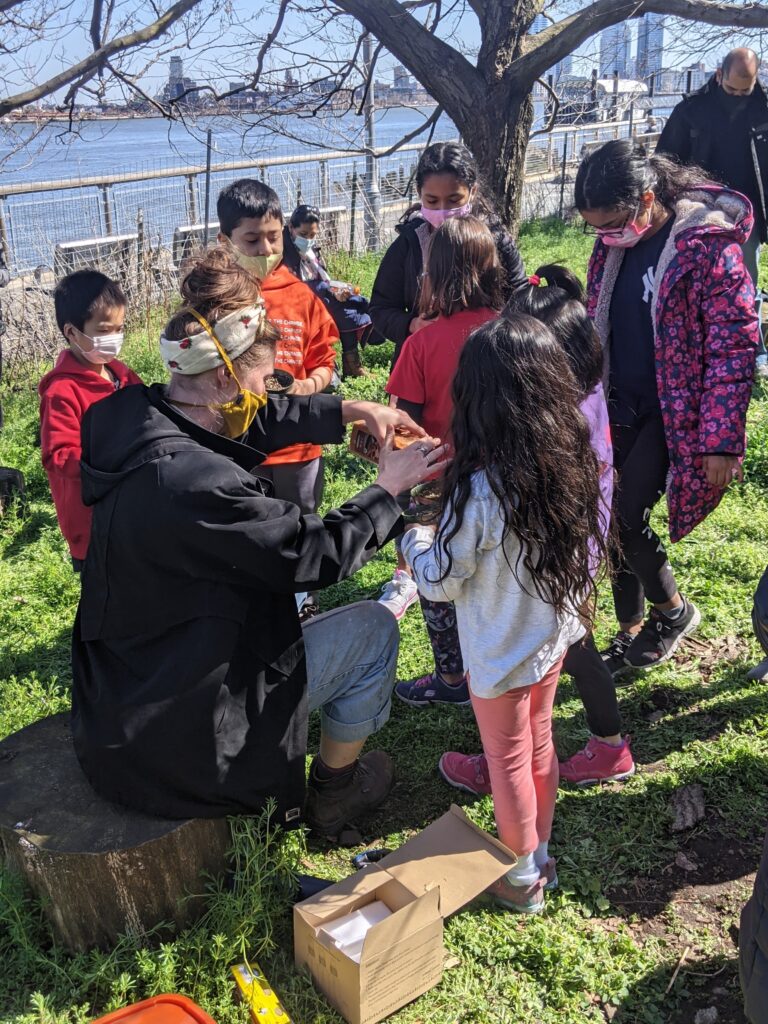 Stuy Cove Park
Stuy Cove Park serves the Lower Manhattan community and beyond as a resilient green space. Solar One manages this city-owned property in partnership with the NYC Economic Development Corporation. Learn more about the park's history, current status and future plans.
Clean Energy Communities
Solar One provides direct technical support to encourage leadership among NYC residents and building owners in clean energy adoption and reductions of greenhouse gas emissions. Learn more about incentives with Community Solar, Electric Vehicles, Energy Efficiency and Demand Response.
---
We've just earned our 2023 Platinum Seal with Candid.org. We are excited to share the work our nonprofit does through our Candid profile. Just click on the seal to the left to learn more.
---